Old West Cemetery
Fairfield, Connecticut
Return to the main page.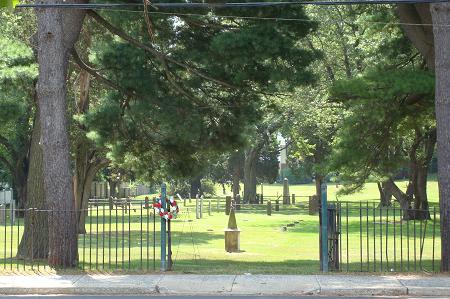 Old West Cemetery is located on the Post Road in Fairfield, Connecticut. The dates on the stones which remain and are still readable, are from the 1800s. This is not one of the older cemeteries in Fairfield County, and it is certainly not the oldest within the town of Fairfield (Old Burying Ground, a few miles away, dates from the mid-1700s). Considering its age, and the fact that the cemetery is located on the main street in town, the condition of the burial groud is quite appalling. Most of the stones seem to be missing, the ones that remain are illegible and/or broken, and the amount of trash found thorughout the graveyard is disgraceful.
Photos were taken 16 July 2009.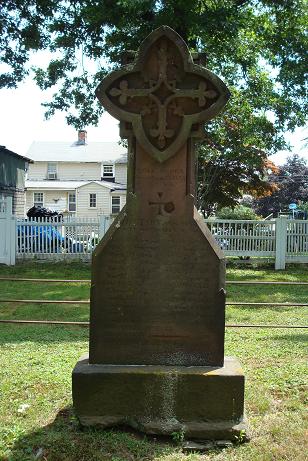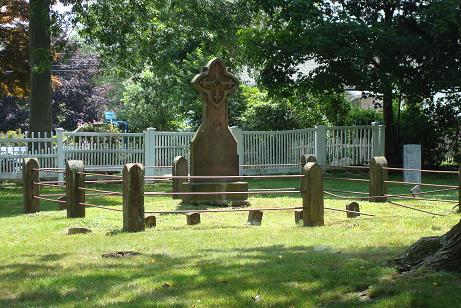 Probably the best preserved stone in the cemetery, for members of the Ogden family:
Abel, died January 11, 1851
his wife, Betsey, died May 17, 1854
Anne Elizabeth Nash, died July 5, 1841 (Anne is actually interred in Lakeview Cemetery in New Canaan, CT.)
David, died June 5, 1845
Edward Nash, died October 9, 1842
Elizabeth, died January 3, 1848
Lucretia, died October 31, 1860
Sturges, died September 28, 1827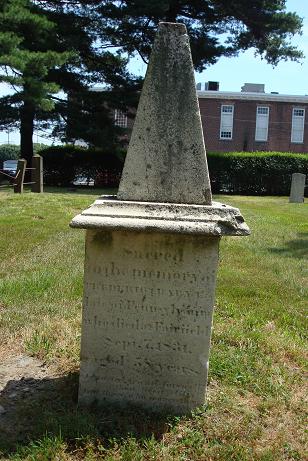 The stone of Frederic Crary, Esq. greets vistors at the entrance.
Died September 7, 1831
"Late of Pennsylvania, died in Fairfield" aged 58 years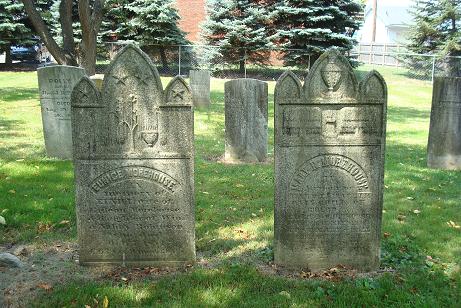 Stones for Eunice and Mary E. Morehouse.
The stones are nice, but illegible.
All photos copyright by the author, 2009. Not to be used or reproduced without permission.
Return to the main page.