Zoar Cemetery
Newtown, Connecticut
Return to the main page.
Zoar Cemetery in Newtown, Connecticut, dates from 1767. It is located off Route 34 (Berkshire Road) near the intersection of Toddy Hill Road in the Sandy Hook section of the town. The cemetery contains burials from all eras and is clearly still in use. The old section mainly has burials from the mid- to the late 1800s, although I was able to find one or two stones from the late 1700s, but the majority of the stones dating before 1900 were illegible. Other than the interments of John Angel and Luzon Burritt Morris, the cemetery is unremarkable. Morris was a governor of Connecticut who also served as a member of the State House of Representatives and as a member of the State Senate. (I did not get a photo of his stone, but it is a basic Celtic cross.) Angel was a critically-acclaimed sculptor of monuments, busts and medals. His work includes the six bronze doors to St. Patrick's Cathedral in New York City.
Photos taken 28 July 2016.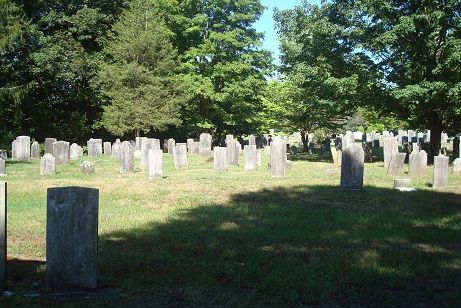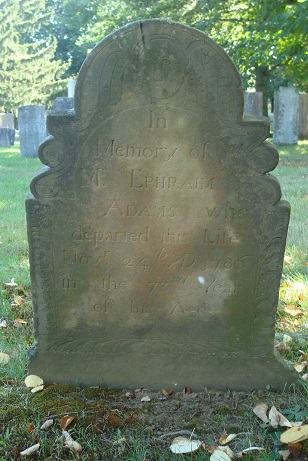 The oldest burial I came across:
"In Memory of
Mr. EPHRAIM ADAMS
who departed this Life
Nov.r 24th 1786
in the 73rd Year
of his Age."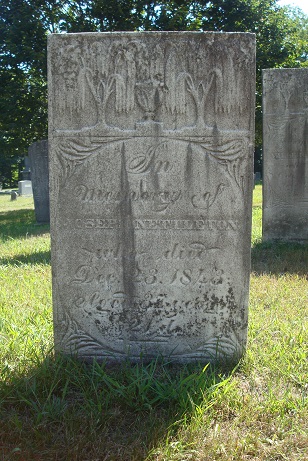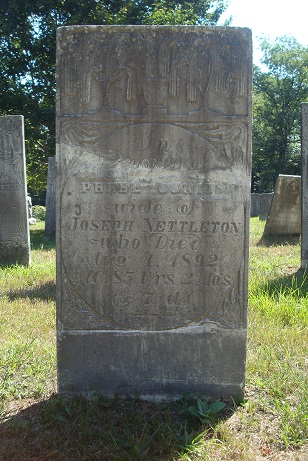 "In memory of
JOSEPH NETTLETON
who died
Dec. 23, 1843
Aged 37 years ..."
"In memory of
PHEBE CURTIS
wife of JOSEPH NETTLETON
who died AUG. 1, 1892
Ae 85 Y'rs, 2 Mo's,
& 7 ds."
"W. H. Shephard
1844
Almira A. Miller
His wife
1833 - 1911"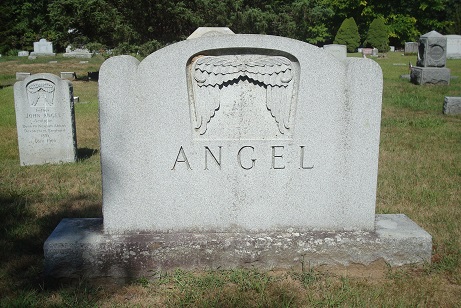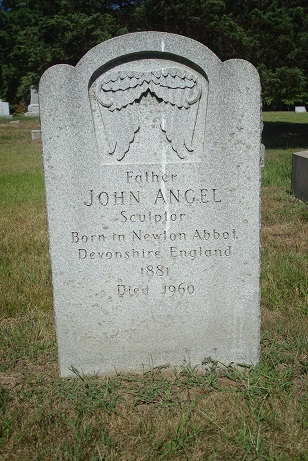 "Father
JOHN ANGEL
Sculptor
Born in Newton Abbot,
Devonshire, England
1881
Died 1960"
"Mother
ELIZABETH DAY SEYMOUR
Beloved wife of JOHN ANGEL
Born in Hudson, Ohio
1876
Died 1942"
All photos copyright by the author, 2016. Not to be used or reproduced without permission.
Return to the main page.