Umpawaug Cemetery
Redding, Connecticut
Return to the main page.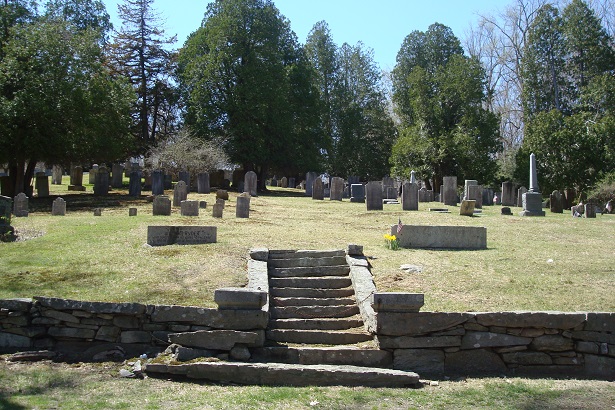 Umpawaug Cemetery is located at 149 Umpawaug Road, opposite Diamond Hill Road, in Redding, Connecticut. It is the final resting place of Mary Travers, of '60s folk trio Peter, Paul and Mary ("Puff the Magic Dragon"). The earliest burials date from the late 1700s.
Photos were taken 29 April 2015.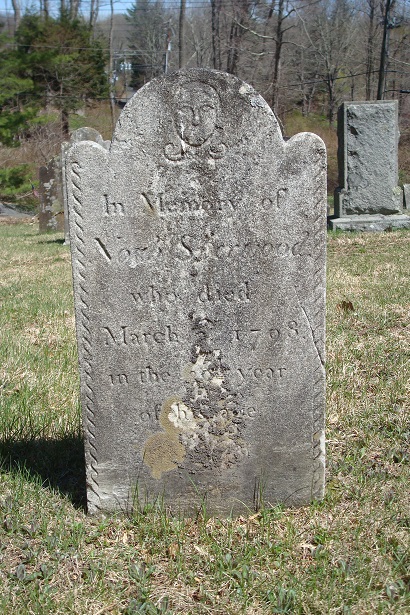 The oldest stone I came across:
"In Memory of
Noah Sherwood
who died
March 2(?), 1798,
in the 29th(?) year
of his age."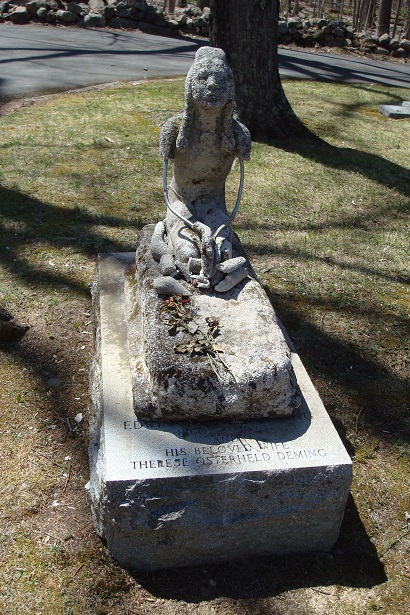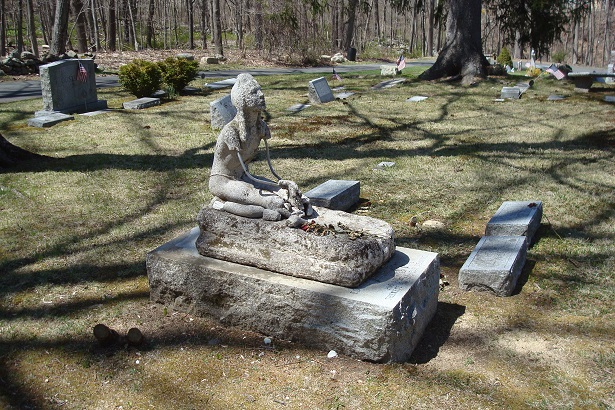 "Edwin Willard Deming
1860 - 1942
His beloved wife,
Therese Osterheld Deming"
(No dates given.)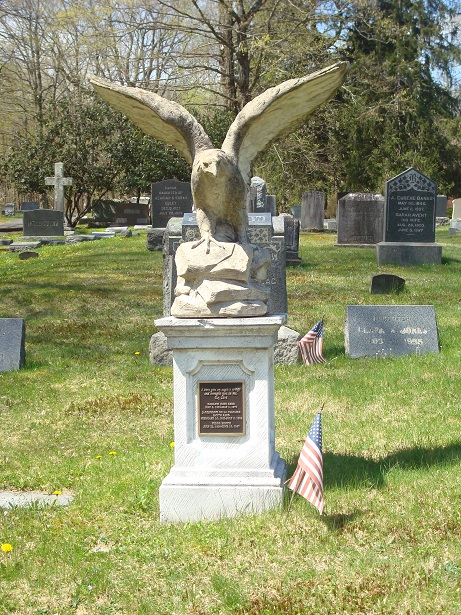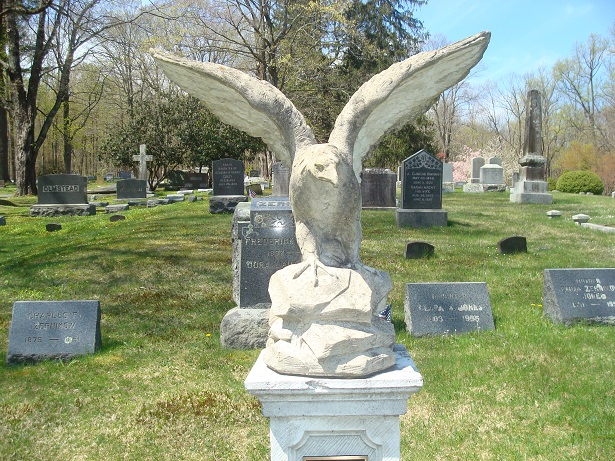 "I bore you on eagle's wings and brought you to me.
Ex. 19:4
Harlow John Reed
May 5, 1918 - May 1, 1971
Jaqueline De La Valtaire Smyth Reed
February 26, 1922 - July 5, 1988
Fedor Benyei
July 22, 1908 - June 19, 1987"
Mary Travers, of Peter, Paul and Mary:
"Mary Allin Travers
1936 - 2009
Mother
Wife
Friend
Activist
Voice of a generation that echoes through the ages"
All photos copyright by the author, 2015. Not to be used or reproduced without permission.
Return to the main page.