Tashua Burial Ground
Trumbull, Connecticut
Return to the main page.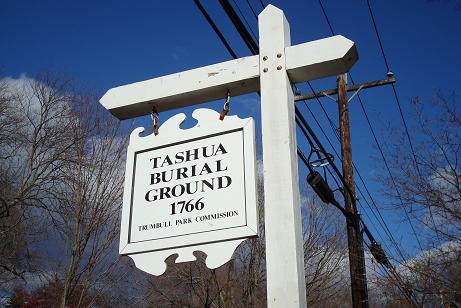 Tashua Burial Ground was established in 1766. It is located behind Christ Episcopal Church at the intersection of Madison Avenue and Tashua Road in Trumbull, Connecticut. There are quite a few veterans interred in this cemetery, many from the Revolutionary War. In fact, during the Revolution, the church was forced to remain closed for a time because of feared loyalist sympathies (see Nathan Hubbill's stone. below).
Photos were taken 10 November 2008.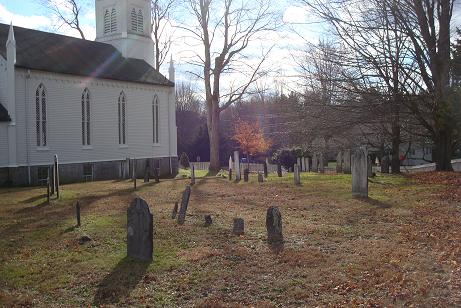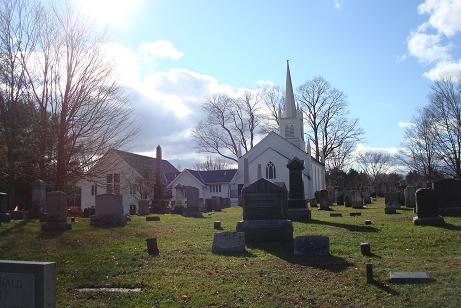 A view of the old part of the cemetery and a view including Christ Episcopal church.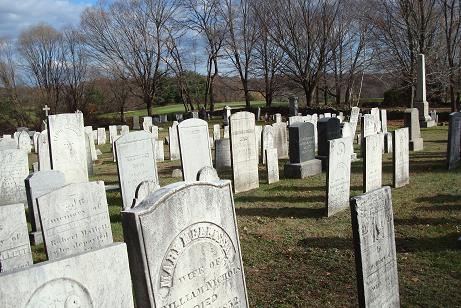 The main part of the cemetery.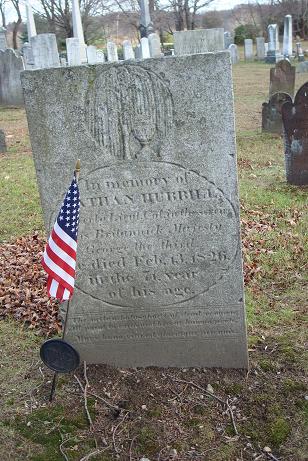 "In memory of Nathan Hubbill formerly Lieut. Col.
in the service of his Britanick Majesty, George the third.
He died Feb. 13, 1826 in the 71 year of his age."
The bottom inscription is not decipherable.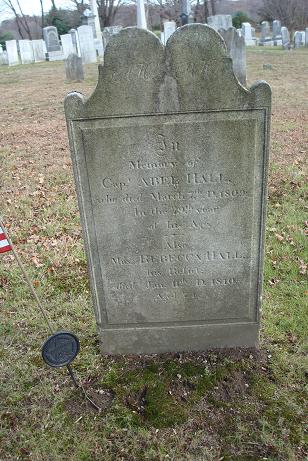 "In memory of Cap.t Abel Hall,
who died March 7th, D. 1809
in the 79th year of his Age.
Also, Mrs. Rebecca Hall his relict
died Jan. 11th D. 1810
aged 74."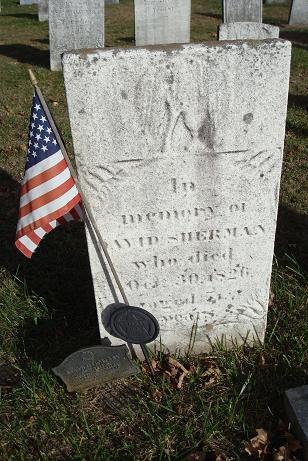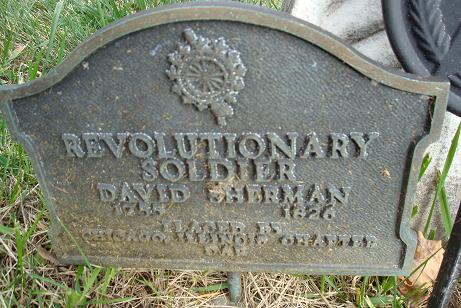 "In memory of David Sherman who died Oct. 30 1826
aged 71 (?) years."
The plaque reads:
"Revolutionary War soldier
David Sherman 1755 1826.
Placed by Chicago, Illinois chapter DAR."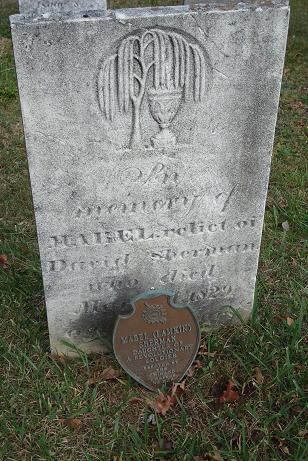 "In memory of Mabel, relict of David Sherman
who died March 1829 (?) 64 years."
The plaque reads,
"Mabel (Lamkin) Sherman daughter of a revolutionary soldier.
Erected by the Chicago chapter NS DAR."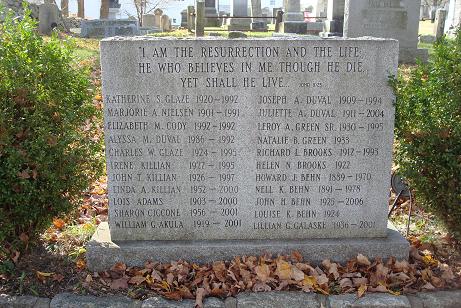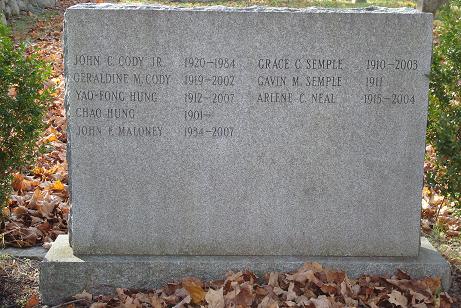 These stones, opposite some benches, are situated along a path at the rear of the cemetery.
All photos copyright by the author, 2009. Not to be used or reproduced without permission.
Return to the main page.