Old Stratfield Cemetery
Bridgeport, Connecticut
Return to the main page.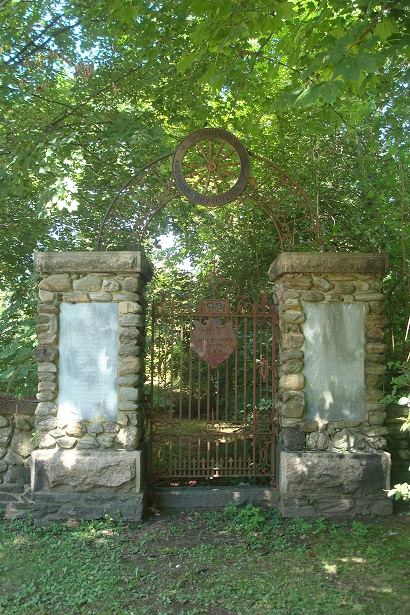 Old Stratfield Cemetery is the oldest burying ground in Bridgeport, Connecticut. Most of the burials date from the mid-1700s to the early 1800s. The earliest stone I found legible (although it was erected much later), listed the date of death as 1698. The cemetery is tucked into a corner of a park on Brooklawn Avenue at the corner of North Avenue. The entrance contains plaques listing 42 veterans of the Revolutionary War who are buried within the cemetery. The gate is locked (and looks like it has been for decades) but a path leads around the gate. You can tell people frequently use the path because it is strewn with all kinds of trash. Utterly disgusting.
Photos taken 27 July 2016.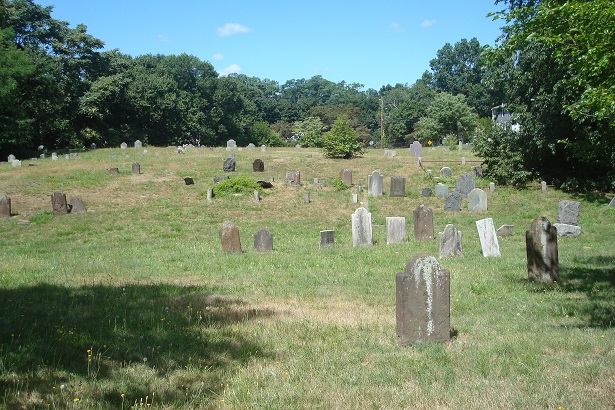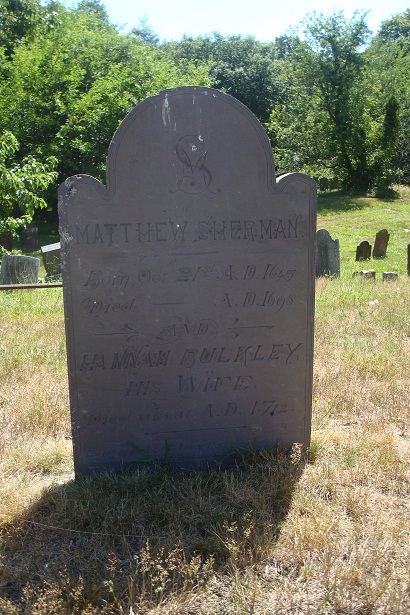 The oldest burial I came across:
"MATTHEW SHERMAN.
Born Oct 21st A.D. 1645
Died - A.D. 1698
HANNAH BULKLEY,
HIS WIFE
Died about A.D. 1712."
Erected by Rowland B. Lacey 1885.
"Here lyes Buried ye Body of
Mr. MATHEW MACKHARD
Who Died Febr'y 9 Anno Dom.ni 1736
in ye 28 year of His Age."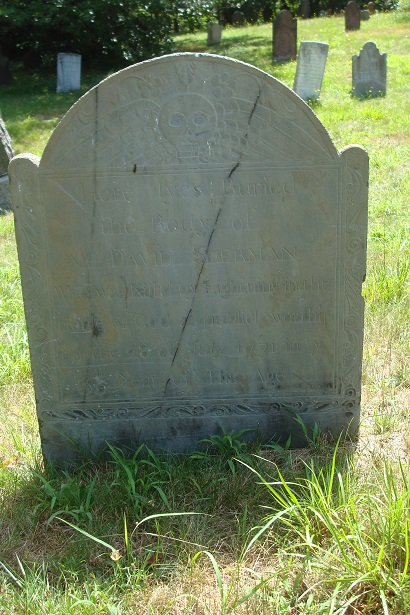 An unusual cause of death:
"The body of Mr. DAVID SHERMAN,
who was killed by lightning in the house of God
at publick worship on the 28th of July 1771 in ye
35th year of his Age."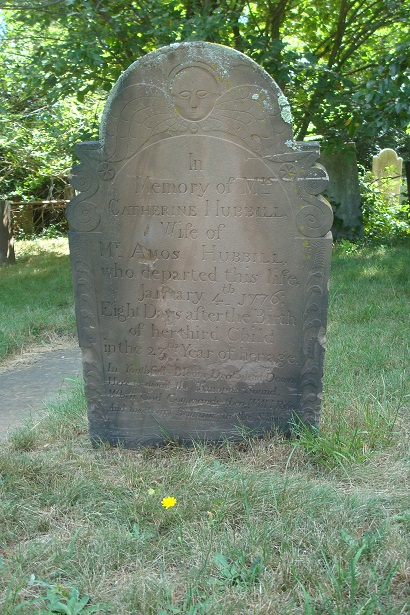 "In memory of Mrs. CATHERINE HUBBILL,
Wife of MR. AMOS HUBBILL,
who departed this life,
January 4th 1776;
Eight Days after the Birth of her Third child
in the 23rd Year of her age.
In Youthfull Bloom (?) Down,
Here to await a Trumpits Sound,
When God Commands then Willl I Rise,
And meet my Saviaur in the Skies."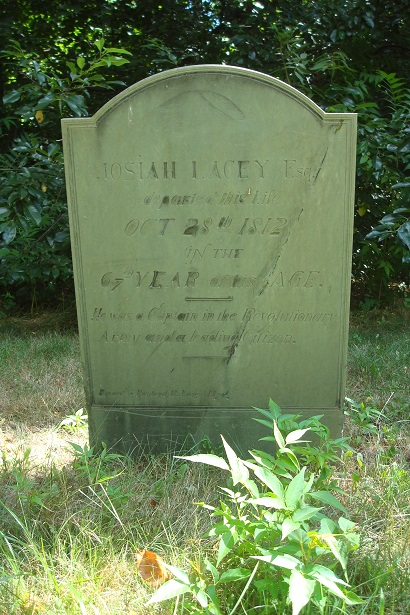 "JOSIAH LACEY, Esq.
departed this life
Oct. 28, 1812
in the 67th year of his AGE.
He was a Captain in the Revolutionary Army
and a leading citizen."
Erected by Rowland B. Lacey 1879.
All photos copyright by the author, 2016. Not to be used or reproduced without permission.
Return to the main page.