St. John's
Monroe, Connecticut
Return to the main page.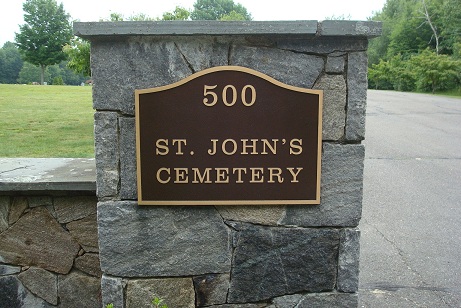 St. John's Cemetery is located on Moose Hill Road in Monroe, Connecticut. It is a very new cemetery, previously the Monroe Airport which was active from 1940 until 1973. The earliest burials in the cemetery date from the 1980s. I found several intriguing monuments and inscriptions in St. John's, which features flat stones, upright memorials, and one mausoleum.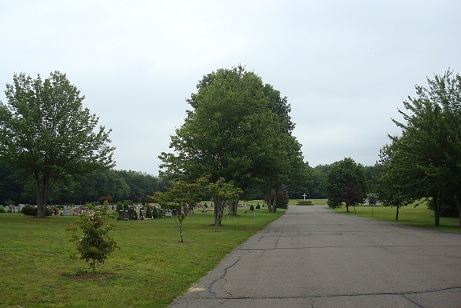 View of St. John's from the entrance. All burials are on the left side of the cemetery.
The Valentino mausoleum is the only object on the right.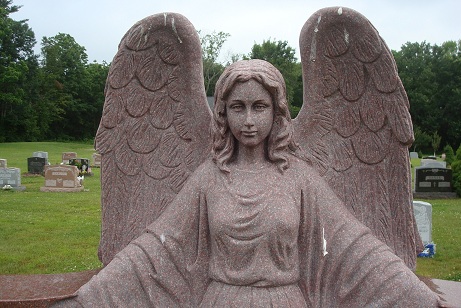 Zapolnik memorial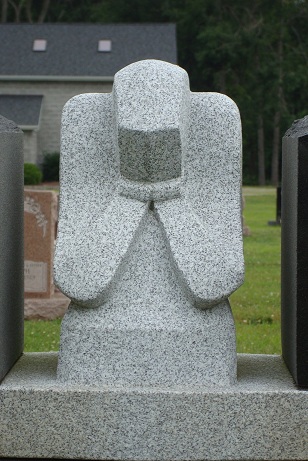 Detail, James monument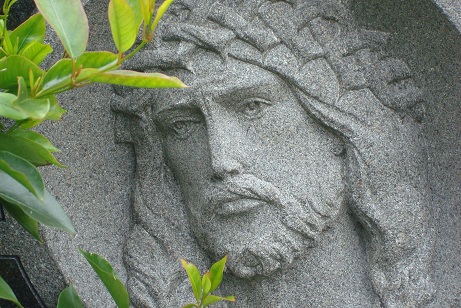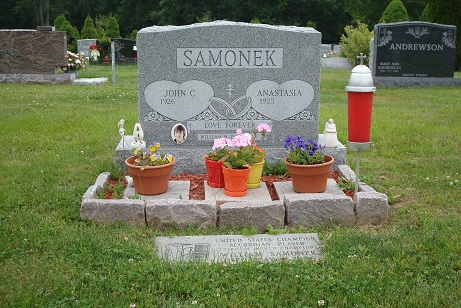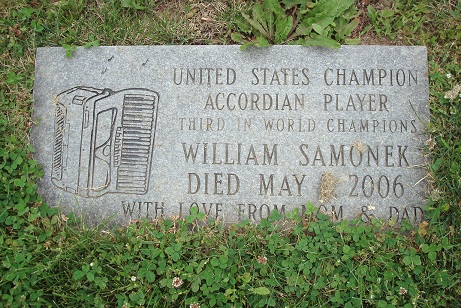 United States Champion
Accrdion Player
Third in World Champions
William Samonek
Died May 3, 2006
With Love from Mom & Dad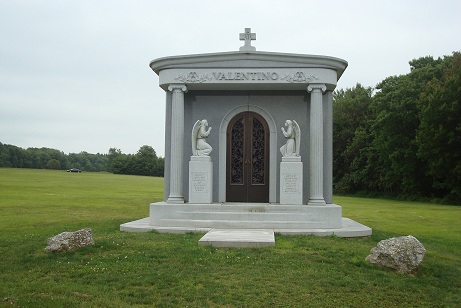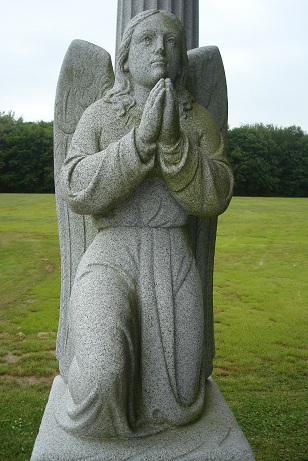 Valentino mausoleum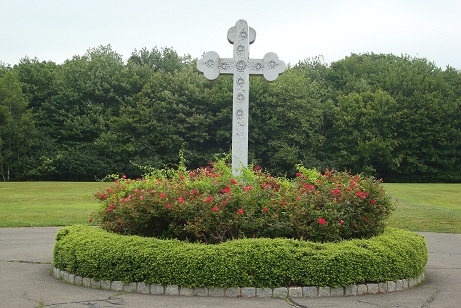 Cross at the rear center of the cemetery
All photos copyright by the author, 2012. Not to be used or reproduced without permission.
Return to the main page.