Great Pasture Road Cemetery
Old Redding Cemetery
Redding, Connecticut
Return to the main page.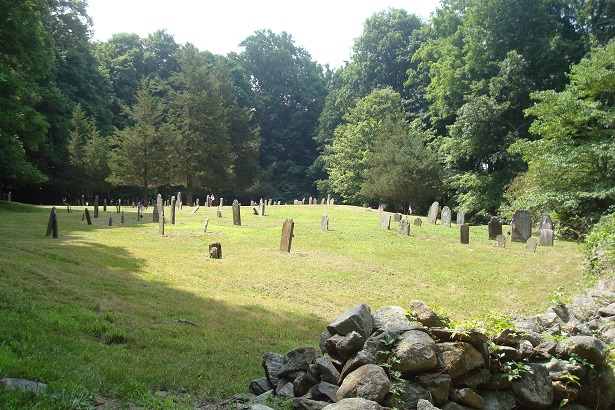 Great Pasture Road Cemetery, also known as Old Redding Cemetery, is located on Great Pasture Road off of Route 107 in Redding, Connecticut. The majority of the stones date from the late 1700s and 1800s. Many of the men interred here are veterans of the Revolutionary War; several are listed as combatants in the "Danbury Raid," when British General William Tryon attacked Danbury, Connecticut on 21 April 1777, nearly destroying the town.
Photos were taken 1 August 2014.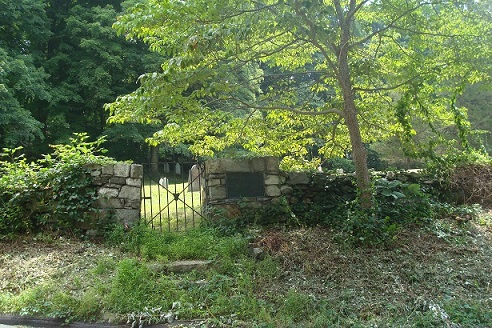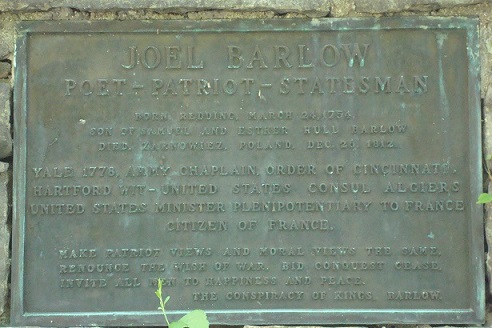 Gated entrance with memorial plaque to patriot Joel Barlow.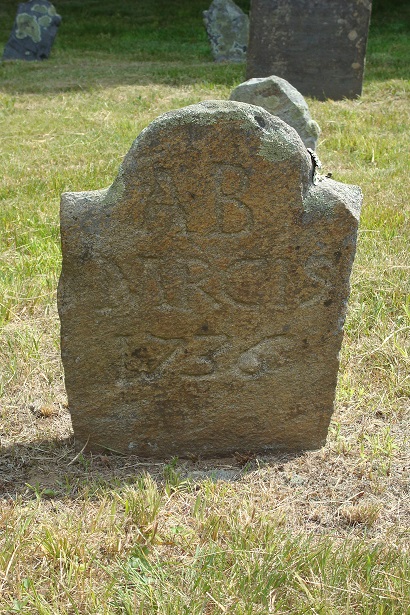 The oldest extant stone in Great Pasture:
"A B MRCIS
1736"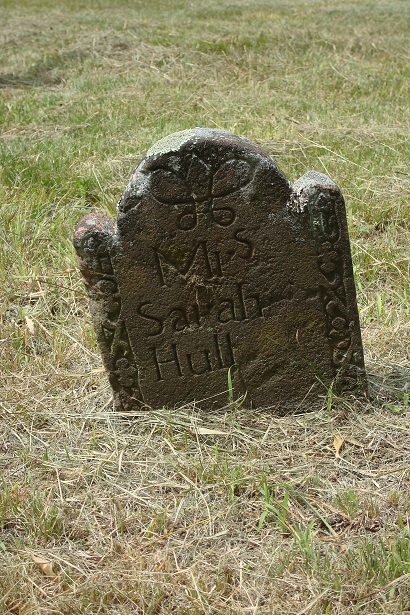 The only marker for Mrs. Sarah Hull,
possibly dating to the 1730s.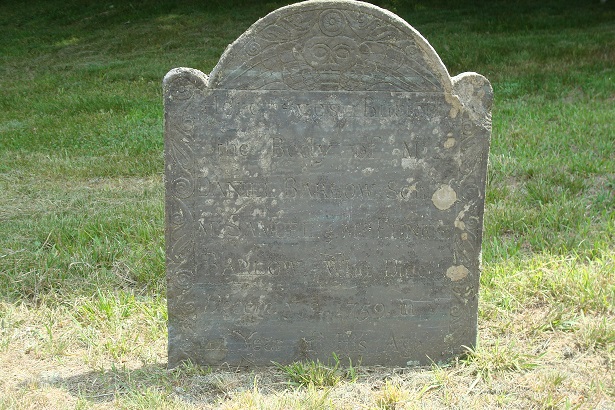 "Here lyes buried the Body of
Mr. DANIEL BARLOW
Son of Mr. SAMUEL & Mrs. EUNICE BARLOW
Who Died Decem. ye 2d 1759
in the 25th Year of His Age"
"Sacred to the Memory of Mr. SAMUEL BARLOW
who departed this Life Dec.r 20, 1773 aged 63 Years
His Son Mr. SAMUEL BARLOW
Resign'd his breath in the Service of his ___ country
he died and was buried at Rynbeck on returns from the victory of St. John's and Montreal
who died Jan 26, AD 1776
aged 23 Years
Thus age and youth without distinction fall
Death is the common lot prepared for all.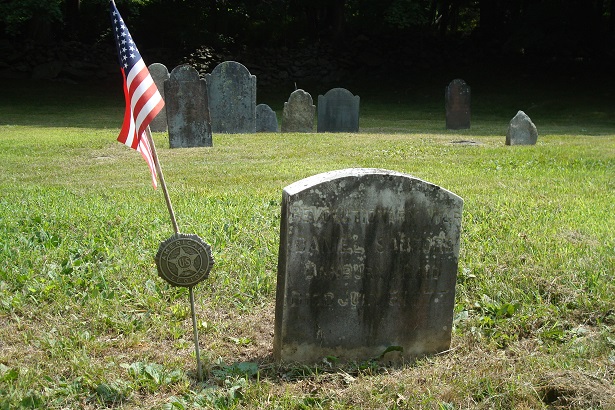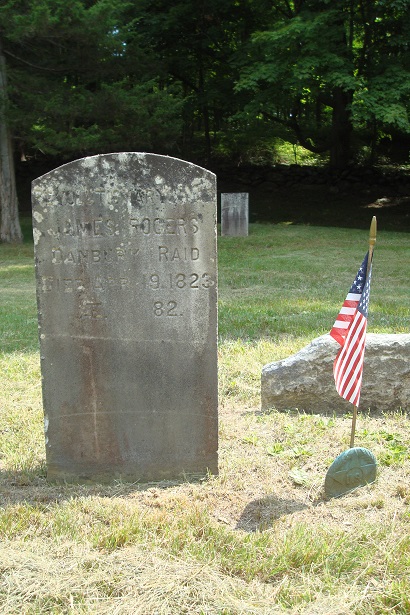 "Revolutionary War
Daniel Sanford
Danbury Raid
Died July 5, 1777"
"Revolutionary War
James Rogers
Danbury Raid
Died Apr. 19, 1823
AE 82."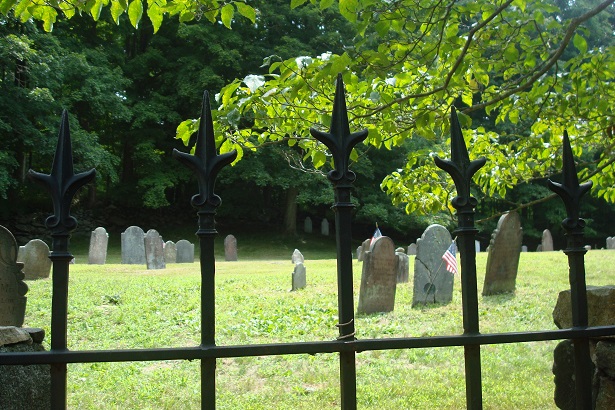 All photos copyright by the author, 2014. Not to be used or reproduced without permission.
Return to the main page.